Is your boat keeping you up at night? Barnacle Systems has the cure for "boater's anxiety" allowing you to receive updates to your smartphone whether you're at home, at the dock, or halfway around the world.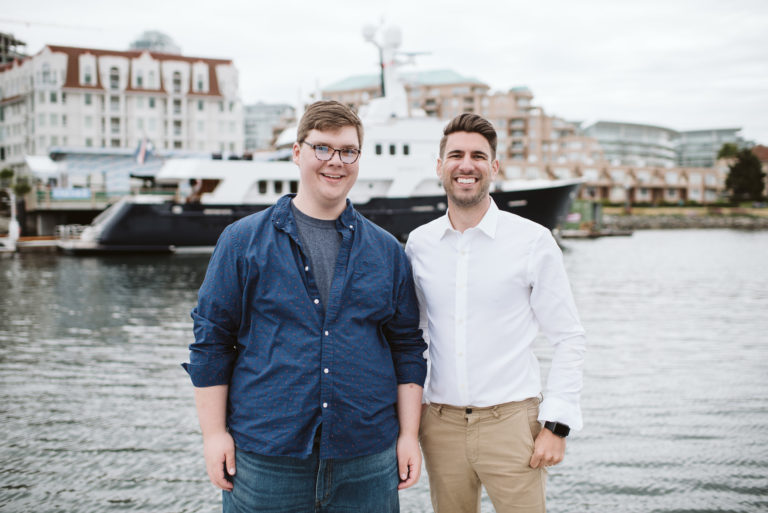 RECIPIENT for: Startup of the Year,
Finalist for: Emerging Leader of the Year (Brandon Wright)
Interviewee: Brandon Wright, Founder & CEO
When – and how – was your company born?
Barnacle Systems became a vision in 2017 when our founder, Brandon Wright, discovered his boat had broken moorage and run aground on a cold January night in Mill Bay, BC. After recovering the vessel, he scoured the market for a product that would allow him to check-in on his boat, similar to how you can check-in on a 'smart home'. He identified a gap in the marine market when he could not find a product to meet his needs. Barnacle Systems was incorporated in July 2017 and from that point on the development of the 'smart home for your boat' began.
Who are some of your clients? What projects are you working on right now, and what do they do?Barnacle Systems works with marinas, marine groups and individual boaters to provide peace of mind for those leaving their boats at marinas for extended periods of time. The current offering, BRNKL, allows boaters to see inside of their vessel with an onboard camera and also receive immediate smartphone notifications and updates about critical components, including battery health, pump activity, high-water alarms and shore power status. Barnacle Systems has also partnered with Archipelago Marine Research, a marine environmental monitoring company, to together develop a 'Lite' version of existing fisheries monitoring hardware.
What was a pivotal moment for your company?
A pivotal moment for Barnacle Systems was when we collaborated with worldwide sailing podcaster and boating social media influencer, Andy Schell of 59 North, at the Annapolis Boat Show in late 2017. Through this connection, we were introduced to other major marketing and business partners, including the World Cruising Club, who has subsequently chosen to feature BRNKL as the 'preferred remote monitoring product' to their 60,000+ boating members worldwide. Social media influencers such as Andy have opened doors to opportunities that would take us years to develop on our own.
What's the most important thing you've learned along the way?
The most important thing we've learned can best be said in a quote from our founder: "It doesn't matter what you want or how badly you want it. It's all about what your customers want." When he developed the prototype hardware, that solved a problem for himself and his boat, he had not actually solved a pain point for the larger market. After listening to and speaking with customers, marine groups and industry advisors, we were able to identify a 'minimum viable product' and launch BRNKL. We've learned to always listen to what our customers say. After all, they're the ones that keep us 'afloat'.
What does the future 10 years look like for your company?
Barnacle Systems plans to grow its engineering team in Victoria to a 50+ person staff with the intention of being a commanding voice in 'smart' security and surveillance both for marine and non-marine applications. Barnacle Systems will continue to launch hardware and software products globally to keep boats from being left out of the smart-home and smart-car revolution.
Why Victoria?
Victoria keeps us close to both an amazing talent pool of Engineers and our target market of recreational boaters. Not only are we able to develop great technology in Victoria, but we are able to send it out on boats right in our own backyard! From a quality-of-life perspective, the ability to surf, sail and ski in the same weekend cannot be found in many other places in the world. Our team has a strong connection with the outdoors and we are incredibly grateful to call Victoria our home and headquarters.